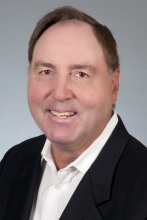 Connecting, sharing, and partnering.
Working in the financial services industry is an important part of Rick Chaffee's history. With a great-aunt, grandmother and uncle before him, Rick represents the fourth generation focused on the wealth transfer needs of individuals and families. For over 40 years, he has approached his clients not as wealthy people, but simply as people. Making an honest and sincere connection is at the center of Rick's style. Getting to the core of people's real needs, true hopes and greatest fears lays the foundation for long-term relationships.
Rick has worked as a specialist in estate planning since 1970 and is a member of the National Association of Estate Planners & Councils (NAEPC) and the National Association of Insurance and the Financial Advisors (NAIFA). Rick serves on the Abbott Northwestern Hospital Foundation Board.
Certification
Masters Degree in Financial Services
Chartered Life Underwriter
Chartered Financial Consultant
Accredited Estate Planner
Education
Franklin Marshall, B.A. Economics
University of Pennsylvania, Wharton School, M.A. Management
The American College, M.S.F.S.